At Ashton Place, we provide value, peace of mind, and exceptional amenities in a caring, enjoyable atmosphere. As a licensed senior living community, our goal is to enable our residents to thrive in a supportive environment.
We want our residents to feel independent and to help them enrich their lives during their golden years.
Ashton Place residents set the tone for life here. Our residents come from around the country and around the corner. The wonderful mix of people is what makes Ashton place a truly engaging place to live, and one of the most sought-after senior living experiences in the area of the Finger Lakes. Plus, our wonderful activities calendar means that there are endless ways to enjoy life at Ashton Place. Let's visit a concert, a play, a local meeting, or even just the grocery store – it's up to you.
Beginning with our 11-acre, park-like setting in a quiet, secure, quaint, Victorian town, you'll feel the warmth right when you walk in the door. From the onset, you'll begin to sense the exceptional community spirit, as everywhere you turn, there's a lighthearted conversation, delightful laughter, and a wonderful sense of friendship in the air.
Top Notch Service
Value, peace of mind, and exceptional amenities in a caring, enjoyable atmosphere.
View Activities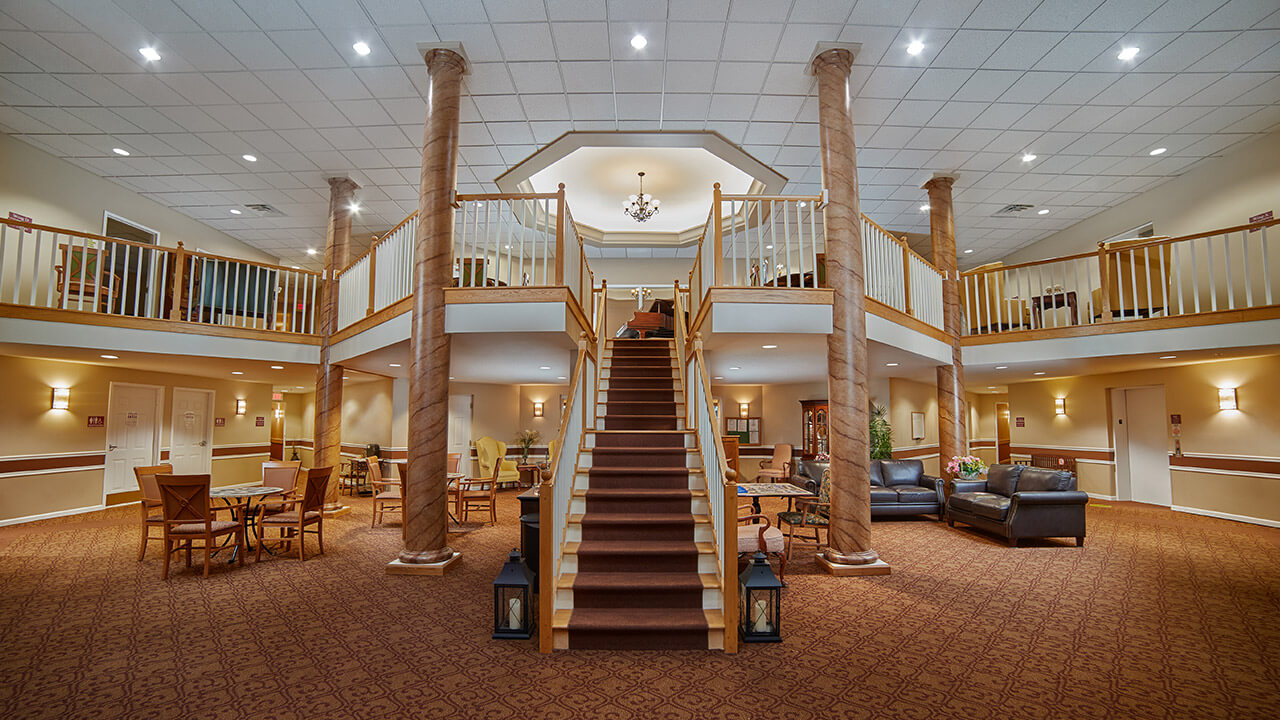 "Our top-notch services are a point of pride for us, but the intangibles are where we like to exceed expectations. Every resident here is treated like a family member. Compassion and laughter are going to be the first things you notice when you walk through our doors. Shouldn't that be true for all communities you visit? We think so."
Three Generations of Caring
Traditions, respect, and compassion are just a few of the family values we cherish and strive to achieve at Ashton Place. The Christiano family has been in the business of senior caregiving for almost 60 years, and they use that experience to offer you what few other facilities can. Being family-owned and operated creates a family atmosphere unlike any other.
Connect with us
To learn more about our community at Ashton Place, or to schedule your own personalized tour and consultation, please don't hesitate to contact us at 315-462-3140 or find us on Facebook.