How Are Seniors Staying in Touch in the Digital World?
For the majority of seniors over age 80, the digital world eludes them.  Communication methods from the '40s through the '60s were limited to home telephones, postal letters, and the telegraph.  Once the digital age was born in the late '60s, technology advanced very quickly. People found that once they retired from the workforce, it was nearly impossible to keep up with the changing pace of telecommunications.  People held fast to their user-friendly options.  Some continued to rely on a landline to hear the voice of a relative or friend.  They invested in stationery to correspond rather than incurring those dreaded long-distance call fees.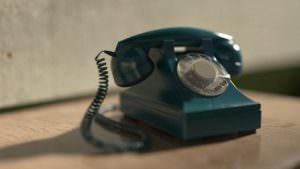 Photo courtesy of:pexels.com/photo/smartphone-ipad-tablet-white-40739/
Flash Forward to 2020
It's now April of 2020 and America is experiencing a pandemic called Covid-19, or the coronavirus.  "Stay at home" orders, "shelter in place" orders, quarantines and social distancing have dominated the headlines.  Seniors living in congregate settings such as retirement communities, assisted living communities and nursing homes can not have visitors. Although these restrictions will save lives, staying connected to loved ones is of particular importance.
User-Friendly Options for the "Not So Computer Literate"
Some may decide to rely on pen, paper, envelopes, and stamps – or "snail mail".  And don't forget postcards for a quick "hello".  This is actually a wonderful way to stay in touch – after all, who doesn't like to reach into a mailbox to find a personal letter instead of junk mail?   Letters can be shared with others and kept for future generations to learn about the pandemic of 2020.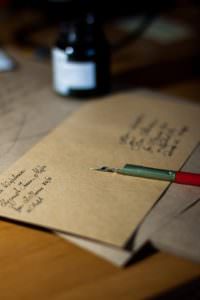 Photo courtesy of:pexels.com/photo/blur-close-up-composition-craft-281962/
Others may decide to rely solely on the good old-fashion landline to communicate on a regular basis.  But, a mix of both letters and telephone calls is ideal.
Techie Options for Cell Phone Users and the Computer Savvy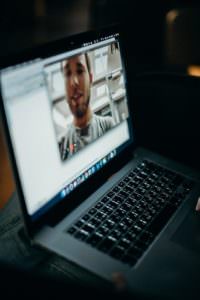 Photo courtesy of:pexels.com/photo/turned-on-macbook-3205403/
For iPhone, iPad, iPod touch or Mac users FaceTime is the answer!  FaceTime is a video and audio calling application used to call anyone else using any one of those devices.   Facebook Messenger and Google Duo or Hang outs and Zoom are three options to help you to connect to more than one person at once – a great way to bring extended family together.
There are too many options to list for video calling, but you will find links to articles below to be quite informative.
https://techcrunch.com/2020/03/23/the-best-video-chat-apps-to-turn-social-distancing-into-distant-socializing/
https://www.nytimes.com/2020/03/27/technology/virus-older-generation-digital-divide.html
« View all posts