Entertaining Must Reads Set in Retirement Communities
I love to read and especially enjoyed "Out to Pasture (but not over the hill)" by Effie Leland Wilder.  Effie, a late bloomer, authored her first book at age 85.  She inspired me to research other fictional books set in retirement communities.  With so much being written about aging in our country (mostly negative) I wanted to share a few books that my readers may find enjoyable, humorous and well-written.  Grab your lemonade and head out to your deck to get lost in these great reads!
A PLACE CALLED CANTERBURY
Tales of the New Old Age in America
By Dudley Clendinen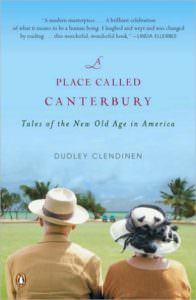 In a 2008 New York Times book review Janet Maslin tells us about Dudley Clendinen and how his love and interest in his aging mother led him to write A Place Called Canterbury.
"It was Mr. Clendinen (once a reporter and editorial writer for The New York Times) who dealt with the older population (average age: 86) when his Southern-magnolia mother moved to Canterbury Tower in Tampa, Fla. It was also he who found the richer opportunity. 'I decided that there was a book of tales in Canterbury,' he writes, not unexpectedly." https://www.nytimes.com/2008/05/22/books/22masl.html
An overview from the Barnes and Noble website:
An "affectionate, touchingly empathetic" (Janet Maslin, The New York Times) look at old age in America today Welcome to Canterbury Tower , an apartment building in Florida, where the residents are busy with friendships, love, sex, money, and gossip-and the average age is eighty six. Journalist Dudley Clendinen's mother moved to Canterbury in 1994, planning-like most the inhabitants-to spend her final years there. But life was not over yet for the feisty southern matron. There, she and her eccentric new friends lived out a soap opera of dignity, nerve, and humor otherwise known as the New Old Age. A Place Called Canterbury is both a journalist's account of the last years of the Greatest Generation and a son's rueful memoir of his mother. Entertaining and unsparing, it is essential reading for anyone with aging parents, and those wondering what their own old age might look like.
https://www.barnesandnoble.com/w/a-place-called-canterbury-dudley-clendinen/1111331395?ean=9780143115304
The Last Stop ( A Series of 3 Books)
by Kirt J. Boyd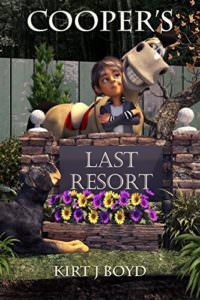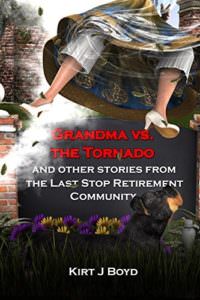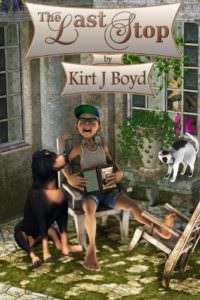 An overview from the Barnes and Noble website:
All is not well at The Last Stop Retirement Home . . .Aster, a long-time resident known for his intellectual prowess, is in the middle of a downward spiral for the ages after his wife leaves him for the resident heartthrob.Down the hall, Ms. Fisher, fresh out of an unpleasant hospital stay, is convinced that her daughter and son-in-law are trying to kill her.  Lead Nurse, Cassandra, is busy building a better life for herself when she learns that her ex boyfriend has been released early from prison.And the trouble doesn't stop there.New management, led by Helen Watson, is hard at work changing everything that makes The Last Stop great.  Note: All books in the series can be read and enjoyed in any order. https://www.barnesandnoble.com/w/the-last-stop-kirt-j-boyd/1113842427?ean=9780988315327
Breaking Out of Bedlam
By Leslie Larson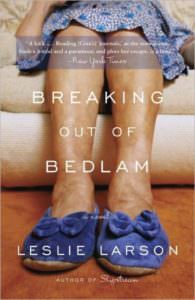 An overview from the Barnes and Noble website:
Cora Sledge is horrified when her children, who doubt her ability to take care of herself, plot to remove her from her home.  So what if her house is a shambles? Who cares when she last changed her clothes? If an eighty-two-year-old widow wants to live on junk food, pills, and cigarettes, hasn't she earned the right? When her kids force her into The Palisades, an assisted living facility, Cora takes to her bed, planning to die as soon as possible. But life isn't finished with her yet, not by a long shot.
Cora is by turns outrageous, irreverent, and wickedly funny. Despite a life with more than its share of disappointment and struggle, she refuses to go gently into her twilight years, remaining intensely curious, disinclined to play it safe, and willing to start over. https://www.barnesandnoble.com/w/breaking-out-of-bedlam-leslie-larson/1103375587
Sources of images:
A Place Called Canterbury jacket cover:
https://prodimage.images-bn.com/pimages/9780143115304_p0_v1_s600x595.jpg
The Last Stop Series jacket cover:
https://images-na.ssl-images-amazon.com/images/I/51hco0YmyTL.jpg
Breaking Out of Bedlam jacket cover:
https://prodimage.images-bn.com/pimages/9780307460776_p0_v1_s600x595.jpg
« View all posts