Home Care Dilemma: Choosing Between Home or Assisted Living
When my mother died, my dad was 80 years old.  In an effort to fight loneliness, dad established a different routine which he followed religiously.  At age 95, my father had 20-20 vision, a valid driver's license, owned his own home, went to daily mass, dressed in a suit everyday and had lunch in downtown Elmira.  Fiercely independent but starved for social interaction, he often commented that his friends kept getting younger and younger the longer he lived,   He tried very hard to stay active, healthy and independent…until his accident.
Dad was excitedly preparing for a visit from his three sons: one from Hartford, CT, one from North Andover, MA and the third from Pittsford, NY.  The three day get together would be "just what the doctor ordered"- beers and cheese and crackers on the back porch, dinner at Libs, and late night reminiscing with lots of laughs.  Unfortunately, Dad was determined to get something from the basement.  He fell down the stairs and ruptured his quadriceps tendon (same tendon President Bill Clinton tore when falling down stairs at Greg Norman's house).  Surgery was unsuccessful, so a decision had to be made as to whether Dad would receive home health care in his house or move to an Assisted Living Community.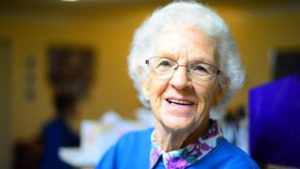 Brainstorming Our Options
Caring for aging loved ones was never an easy prospect. However, when families lived in multi-generational households and closer together, they shared the burden of a sick or elderly loved one. Today, with families scattered, the responsibility for the details of care can be overwhelming. With so much to consider on a daily basis, it's easy for important needs to get lost in the mix. (1)
It was clear among the siblings that having an agency provide care in the home would not be an option.  My mother had been cared for at home and dad wanted the same.  When mom was sick, he had all kinds of aides and nurses coming and going 24 hours a day.  He loved that interaction during that time of letting go.  However, he forgot that he was the one who had to provide the backup  when snow storms struck, aides got sick, and for "no shows and tardiness" which is pretty common in the industry.  We all lived too far away to oversee his care and we all had children and families and jobs!  Thankfully, Dad settled into an assisted living community.  There is safety in numbers and when you are living in an apartment serviced by employees of that community the quality and continuity of care can't be beat.  Storms may hamper the arrival of the next shift of personal care aides, but the aides from the previous shift are already "in-house" and able to cover.  Also, there  is always someone at the front desk or the nurse's station to provide assistance in an emergency.
In-Home Care Pros (2)
The senior gets to remain in the comfort of their own home or the home of a close relative as they get older.
Depending on when the care is needed and the skill level of the care required, in-home care can be cheaper.
In-Home Care Cons
When 24/7 care is required, the costs can be very high.
The managing of caregivers and backup care planning requires continued family involvement.
While living in the home has its benefits, it can also lead to social isolation. This, in turn, can contribute to an array of health problems like depression and cognitive decline.
The home may need to be modified for wheelchair accessibility or safety precautions.
With an annual turnover rate of 50 percent nationwide, the at-home care industry is plagued with home care provider shortages that are on the verge of reaching crisis-level proportions. As it stands, there is only one active home care worker for every nine home care recipients, and that troubling ratio is expected to worsen if we don't take immediate action. (3)
Assisted Living Pros
Residents have ample opportunities to socialize with others.
The family will not have to manage, schedule or hire caregivers.
The level of care can easily be increased as necessary
Assisted Living Cons
Assisted Living may be cost prohibitive for some, but long-term care insurance and/or the Veteran Services Aid and Attendance Program may help defray the cost.
Your loved one may simply not enjoy living in a group environment.
Having examined the pros and cons of staying in your own home versus moving to an Assisted Living Community you may be interested in the following list of common complaints.  The list was assembled by the founder of a website called Home Care Pulse, Aaron Marcum.
Top 10 Complaints from Home Care Clients (4)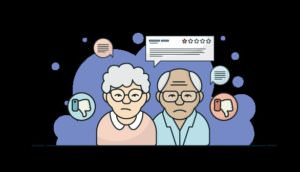 1. Confusion in communication due to multiple caregivers caring for one client.
Clients like having the stability of one caregiver and one point of contact. Having a "point man" ensures responsibility is taken and assures clients that nothing will be lost in communication.
2. Caregivers who aren't punctual.
Home care clients commonly report that caregivers come late or leave early. Some clients are on a strict schedule, and having a caregiver show up late means they could be left unattended. It can be a huge inconvenience for family members who have to stay longer while missing out on those extra 10-20 minutes they're paying for.
3. Inconsistent quality of care.
Some caregivers are better at their job than others, but it can be really frustrating for a client when one caregiver is exceptional, then the next performs only basic tasks.
4. Caregivers spending too much time on phones.
Clients get really irritated when caregivers are on the clock and wasting time on their phones, neglecting the client.
5. Lack of caregiver training.
Clients are sometimes upset when caregivers can't perform basic cooking and cleaning requests. One woman we interviewed said when she asked her caregiver for a grilled cheese sandwich, the young woman stuck cheese on a piece of bread then dropped it in the toaster, creating a huge mess.
6. Cultural differences/language barriers.
Many cultures have different standards for cooking and hygiene. If you hire someone from another country, teach them about our customs and basic words in English before they start working. Language barriers and cleanliness differences can be very troubling and frustrating for your clients.
7. No discounted rates for 12+ hour shifts.
Clients who have a greater need for help will pay much more than those with only basic help needed.  If your budget allows, try to take off a dollar or two for those long visits. This could be more difficult with the recent changes to caregiver exemptions, but clients will appreciate whatever effort you can make.
8. Pay schedule is inconvenient.
Some companies send out a weekly bill, but some clients prefer monthly billing since it's easier to keeping track of payments. Keep clients in mind when planning your billing schedule.
9. Being charged time and a half.
Clients complain of being charged time and a half on holidays, which equals to about $30/hour. They feel that's too steep and care shouldn't cost that much. If you're able to make adjustments, do so. At the very least, provide information for clients, so they understand why this policy is in place.
10. Not being told when caregivers call in sick.
It's not uncommon for caregivers to call in sick to the office, but the office doesn't call the clients or send a replacement.
Conclusion
Planning ahead and exploring all options takes the "sting" out of having to make hasty decisions.  Visit senior living communities, ask your friends what home health care agencies have worked well for them.  Weigh all of your options and above all be open-minded.
Sources:
2.https://www.aging.com/assisted-living-homes-vs-home-care-how-to-decide/
3.https://www.huffpost.com/entry/the-crisis-in-our-midst-ensuring-quality-home-care-in-an-aging-america_b_8642000
4.https://www.homecarepulse.com/wp-content/uploads/2013/09/Top-Ten-Complaints-from-Home-Care-Clients_Banner-Image.png
For more information:
The New York State Health Profiles website makes it easy to find quality and safety information on health providers in New York State, including hospitals, nursing homes, home care agencies, hospices, and adult care facilities:  https://profiles.health.ny.gov/
And more information can be found at:  https://www.co.ontario.ny.us/1225/Housing-Options
For more articles by Virginia Tortorici, click here.
« View all posts