Obsessed with Certain Foods?: Learn What Drives Those Cravings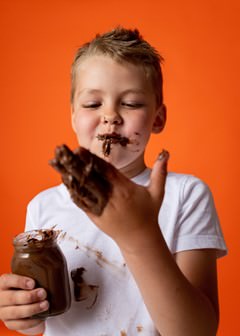 If you find yourself fighting an irresistible urge to reach for your favorite junk food, it may surprise you to learn that certain foods activate and increase the "feel good" chemicals in our brains. At first, the satisfaction derived from eating these foods makes us happy or content.  It seems to relieve our stress or anxiety. Due to these cravings, inevitably, we compulsively eat larger amounts in order to reach "the high" associated with addictive foods.  Self-control diminishes and the cycle repeats itself. 
It wouldn't be so bad if our food obsessions were raspberries, broccoli or grilled chicken.  Think about it.  Do you ever reach for a bowl of sliced kiwi while watching your favorite TV show?  Probably not.  The junk food we crave has three things in common: sugar, salt, and fat.  Additionally, thickeners, artificial flavors and other additives improves the texture and how it feels in our mouths. These ultra-processed foods contain large amounts of fat and refined carbohydrates, whereas as food found in nature, like broccoli lack those properties.  "People don't experience an addictive behavioral response to naturally occurring foods that are good for our health, like strawberries," said Dr. Gearhardt, director of the Food and Addiction Science and Treatment lab at the University of Michigan.
Common Food Obsessions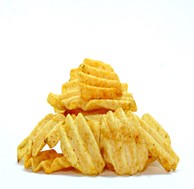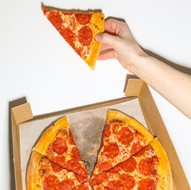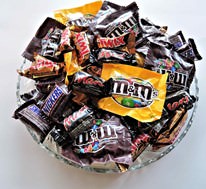 "These are the foods that can trigger a loss of control and compulsive, problematic behaviors that parallel what we see with alcohol and cigarettes," says Dr. Gearhardt.
Pizza
Chocolate
Potato chips
Cookies
Ice cream
French fries
Cheeseburgers
These palate pleasing foods are rich in sugar, fat and salt.  Once someone attempts to eliminate these foods from their diets, the symptoms that are experienced are comparable to the withdrawal seen in drug abusers, such as irritability, fatigue, feelings of sadness and cravings.
If you find that your life is ruled by your cravings for junk food, talk to your doctor or a nutritionist.  There are also many support groups that prove helpful in recovering from food addiction.
For more information click on the links below:
https://www.nytimes.com/2021/02/18/well/eat/food-addiction-fat.html
https://www.healthline.com/nutrition/how-to-overcome-food-addiction
https://www.webmd.com/mental-health/eating-disorders/binge-eating-disorder/mental-health-food-addiction
For information about exceptional living at Ashton Place, visit www.ashtonplaceny.com