Pillow Talk – Searching for a Good Night's Sleep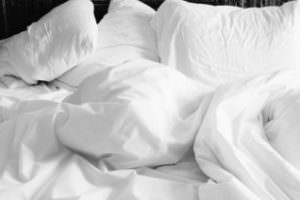 Courtesy of pexels.com
"My neck is killing me!  My shoulder hurts.  I can't get comfortable in bed.  I toss and turn all night!"  Sound familiar?  Shopping for a pillow that "fits" and remains comfortable through the night is like shopping for dress shoes for a long day at a wedding and reception.  They may feel great in the store, but once you try them out it's a bitter disappointment.  Like shoes, there are all kinds of pillow choices:
Chopped foam filled pillows
Feather filled pillows
Goose down filled pillows
Down alternative filled pillows – synthetic and man-made from polyester microfibers.
Memory foam – surfing
Grain filled pillows – millet hull
Buckwheat filled pillows (fact: buckwheat is the seed of a flowering fruit that is related to rhubarb!)
seaweed, rubber and eucalyptus leaf filled pillows
shredded organic rubber filled pillows
Polyfill pillows – which are considered "throw away pillows" because they are cheap and of inferior quality.
How Much Do You Need To Spend for a Good Night's Sleep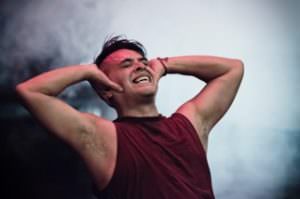 Courtesy of pexels.com
Like shoes, pillow prices are wide-ranging.  So, before you go shopping, know this:  According to sleep expert Jane Wigglesworth, of How To Sleep Well, there's at least one good, scientific reason to avoid spending nearly $90k – or even $200 – on a pillow: you need to replace them every two years.
Neck specialist Thijs van der Hilst's Tailor Made Pillow is the "queen of pillows":
"Encrusted with gems and trimmed with 24-carat gold-infused fabric, Its ergonomic shape is bespoke, taken from a digital scan of your head and neck. It is 3D printed, and hand finished, with four diamonds and an intimidatingly large 22.5ct sapphire in the zip, because, why not?
It's also $82,000 – about the same price as a new Mercedes-Benz GLA 250, or a healthy deposit for a house. Suddenly that $289 Ecosa hypoallergenic goose down pillow you dearly want, but can never bring yourself to shell out for, seems entirely reasonable." https://www.domain.com.au/living/the-worlds-most-expensive-pillow-is-87k-but-does-that-make-it-the-best-837708/
Because getting the proper fit is so challenging, the best bet is to experiment.  Some people find that a cheap $30 pillow works just fine while others spend upwards of $200 for a pillow.
Observations
Latex pillows tend to be breathable and cool.  It's important to buy high quality which, in turn, drives the price.
Memory foam pillows tend to hold the heat and make for a "sweaty" sleep.
Goose down is comfortable but needs to be fluffed regularly.
Feather pillows, provided the quills are removed (or you'll poke your eye out!), are comfortable.  Inexpensive ones will lose volume overnight.
Polyester pillows easily break down and have no ventilations, so they easily trap allergy causing dust mites.
Contour pillows are the answer to some neck issues, but they can be pricey and they hold the heat making for a sweaty night's sleep.
The Takeaway
Once you've found the pillow of your dreams, don't throw out your old ones!  Have a good old fashioned pillow fight first!  Or save them for a good scream when frustrated!
For more information:
https://www.nytimes.com/2015/02/12/garden/the-pillow-cure.html?searchResultPosition=5
https://www.slumbr.com/wp-oHvaVHKzJQfn/wp-content/uploads/2017/06/Down-vs-feather-vs-down-alternative.jpg
https://www.epichomeideas.com/different-types-of-pillows/
For more by Virginia Tortorici, click here.
« View all posts