On behalf of Ashton Place, we'd like to acknowledge and thank our resident veterans and veterans all over the world for their service to our country.  America must never forget your sacrifices.
John F. – Army
Bill V. – Army, WWII
John V. – Army, Army, Korean War
Bruce H. – Airforce, Korean War
Owen H. – Airforce, WWII
Bob P. – Navy, WWII
Don P. – Navy
Nelson G. – Airforce
Ralph G. – Airforce
Roger B. – Army
Test Your Knowledge
 Veterans Day was originally called Armistice Day to commemorate the end of which war?
 What federal holiday do most people confuse with Veterans Day?
 Which of these countries doesn't celebrate its veterans on Nov. 11?  Kenya, Canada, Australia, United Kingdom?
Answers:
World War I
Memorial Day  Explanation:  Memorial Day is a federal holiday to honor the men and women who died while serving in the military. Veterans Day honors those who served in war or peace and are still alive.
Ceremonies are held in Kenya about two weeks after Nov. 11. Explanation:  This is because word of the armistice took two weeks to reach troops in Africa.
For more facts about Veterans Day click here.
Did You Know That These Celebrities Also Served Our Country?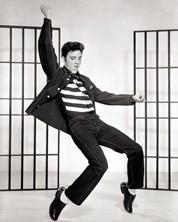 Clint Eastwood – drafted into the Army for the Korean war
Steve McQueen-United States Marine Corps from 1947 to 1950
Elvis Presley – served in the United States Army between March 1958 and March 1960.
Morgan Freeman – joined the Air Force "did three years, eight months, and ten days"
Humphrey Bogart-enlisted in the U.S. Navy. He was wounded during his service in World War I.
Mr. T – enlisted in the Army in the 1970s, serving in the Military Police Corps
Johnny Cash –  U.S. Air Force  – bought  his first guitar and named it Biography
Bea Arthur of The Golden Girls –  served in the Marine Corps. as a truck driver.  She was one of the first members of the Women's Reserve.
Johnny Carson -enlisted in the U.S. Navy at the start of WWII
Hugh Hefner – enlisted in Army in 1944 and honorably discharged in 1946
Bob Barker-enlisted in the Navy in 1942-Trained to be an aviator for WWII
For more celebrity veterans click here.
For more information about Ashton Place Senior Living Community check out our website and Facebook page:  Ashtonplaceny.com  and https://www.facebook.com/AshtonPlaceSeniorLiving