Fighting Boredom During the Covid-19 Lockdown
When I was a kid I participated in the dreaded annual visit to my elderly great-great aunts in Binghamton, NY.  The visit, which was only a few hours, was torture for me.  I didn't like the smell of their house, their itchy upholstery, the lack of anything to play with, and the food that was offered.  I remember getting into my parents' 1957 Buick Special for the ride home.  I burst into tears.  My parents asked me what was wrong.  I responded "Now I know what "being bored to tears" means.  They howled with laughter at my boredom and I eventually snapped out of it.
If you are bored to tears with this lockdown, perhaps trying something new may be just your ticket to being entertained.  I recommend watching and/or listening to TED Talk.  If you do not know how to access it, it is available on your computer, tablet, and cell phone as long as you have an internet or wifi connection.  If you need help learning how to access TED Talk, I'm sure a computer-savvy friend can help you.  Just enter Ted.com into your search engine.
What's a Ted Talk
A Ted Talk is defined as:  "a showcase for speakers presenting great, well-formed ideas in under 18 minutes.  This short talk model works, since it only demands the audience's attention for a short period of time, decreasing the chance of mind-wandering or daydreaming about lunch. In fact, some of our greatest TED Talks have been as short as 5 minutes long!" https://www.ted.com/participate/organize-a-local-tedx-event/tedx-organizer-guide/speakers-program/what-is-a-tedx-talk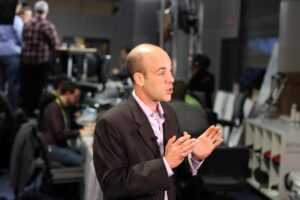 Photo Courtesy of Pexels.com
A Few Suggestions to get you Started
The titles and summaries below are direct quotations from Ted.com
How Societies Can Grow Old Better – Jared Diamond – Civilization Scholar
There's an irony behind the latest efforts to extend human life: It's no picnic to be an old person in a youth-oriented society. Older people can become isolated, lacking meaningful work and low on funds. In this intriguing talk, Jared Diamond looks at how many different societies treat their elders — some better, some worse — and suggests we all take advantage of experience.  Click on the link below:
https://www.ted.com/talks/jared_diamond_how_societies_can_grow_old_better?referrer=playlist-how_can_we_better_treat_our_elders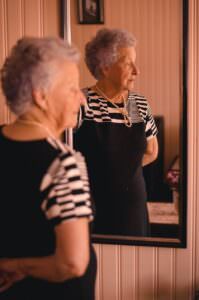 Life's Third Act – Jane Fonda – Activist, Actress
Within this generation, an extra 30 years have been added to our life expectancy — and these years aren't just a footnote. Jane Fonda asks how we can re-imagine this new phase of our lives.  Click on the link below:
https://www.ted.com/talks/jane_fonda_life_s_third_act?referrer=playlist-talks_to_make_you_feel_good_ab
Wisdom From Great Writers On Every Year of Life– Joshua Prager writes for publications including Vanity Fair, The New York Times and The Wall Street Journal.
 As different as we humans are from one another, we all age along the same great sequence, and the shared patterns of our lives pass into the pages of the books we love. In this moving talk, journalist Joshua Prager explores the stages of life through quotations from Norman Mailer, Joyce Carol Oates, William Trevor, and other great writers, set to visualizations by graphic designer Milton Glaser. "Books tell us who we've been, who we are, who we will be, too," Prager says.  Click on the link below:
https://www.ted.com/talks/joshua_prager_wisdom_from_great_writers_on_every_year_of_life?referrer=playlist-talks_to_make_you_feel_good_ab&language=en
Older People are Happier – Laura Carstensen – Professor of Psychology and Public Policy at Stanford University and founding director of the Stanford Center on Longevity
In the 20th century we added an unprecedented number of years to our lifespans, but is the quality of life as good? Surprisingly, yes! Psychologist Laura Carstensen shows research that demonstrates that as people get older they become happier, more content, and have a more positive outlook on the world.  Click on the link below:
https://www.ted.com/talks/laura_carstensen_older_people_are_happier?referrer=playlist-how_can_we_better_treat_our_elders
I hope you'll find these talks informative and entertaining.  Tell your friends and family about them and enter into some great discussions!
For more by Virginia Tortorici, click here.
« View all posts