What do you bring to the conversation?
Have you ever come away from a gathering of peers and thought to yourself:  It's always the same conversation:  People expressing dissatisfaction and annoyance around issues we all face as we age.
health
transportation
the high cost of hearing aids
the lousy food
the weather
technical challenges with cell phones, TV's and computers
The list is as endless as the complaints themselves. And, it can be a real downer!   As Martha Graham once remarked, "Misery is a communicable disease".  What can we, as individuals, do to help our fellow man develop a healthy perspective of old age.  What can we bring to the table and into the conversation?  What could we discover or rediscover that could be shared with others in an effort to bring purpose to our lives and joy to others?  It is our responsibility to be our best selves at all ages, is it not?
Creativity is not limited to Youth
Dr. Marc E. Agronin,a geriatric psychiatrist and author of  "The End of Old Age" writes about Dr. Gene D. Cohen's research as a founding father of geriatric psychiatry :
"He saw not only what aging is, but what aging could be; not what we accomplish in spite of aging, but because of aging." In Dr. Cohen's model of creative aging, people have the potential to see possibility instead of problems; aging itself can be a catalyst for rich new experiences, offering a way to renew passions and reinvent oneself.  Or, as Dr. Cohen found, creativity is not limited to young people. At any age, it can open people up to new possibilities and add richness to life. According to Dr. Cohen, creativity can benefit aging by strengthening morale, improving physical health, enriching relationships and establishing a legacy.  Agronin goes on to say, "At whatever age we are, we can choose to adapt to whatever happens. We have influence over whether we let things knock us out.(See link to article in the New York Times below)
One must only take a look at Viktor Frankl's experience as a captive in a Nazi ghetto and later in Auschwitz to learn that life holds meaning regardless of one's circumstances.  Viktor tells us about visualizing the face of his wife in one of his favorite paintings, Pond In the Woods, by Albrecht Durer.  In his mind's eye, Viktor discovers that "man can, through loving contemplation of the image he carries of his beloved, achieve fulfillment" even in the most horrifying situations. (See link to article in The Ladder below).
Creative Ways to Turn to Conversation Around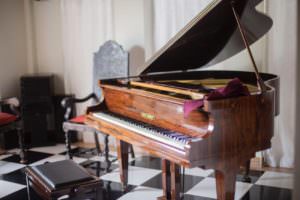 So, the solution as to what to do when the going gets tough resides from within.  We must ask ourselves if we want to be part of the solution or part of the problem.  The solution requires some introspection and creative thinking.   For example, pianist, Arthur Rubenstein, improvised in his old age by limiting his portfolio, and practicing more often.
Famous dancer Martha Graham became a choreographer once her agility declined and  renowned artist, Henri Matisse created cutouts when he could no longer paint after extensive cancer surgery.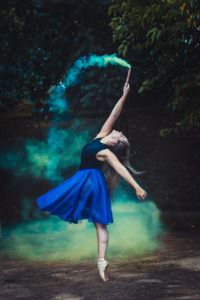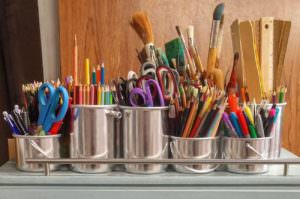 So, what will you bring to the table in 2020?  Here are some conversation ideas to get you started:
Learn some new jokes every week to share with your peers and acquaintances. You'll bring a smile to their face and lift their spirits.
Miss your woodworking days? Learn the simple art of whittling.
Bring out the artist in you! Buy colored pencils at Michaels and a coloring book for adults.  You can create stunning images and create greeting cards just to say "hello".  AND you can erase mistakes!
Browse hobby stores to see what may pique your interest and share your hobbies with others.
For further information check out these links:
https://www.nytimes.com/2018/03/19/well/finding-meaning-and-happiness-in-old-age.html
https://www.penguinrandomhouse.com/books/206272/mans-search-for-meaning-by-viktor-e-frankl
https://www.psychologytoday.com/us/blog/making-sense-chaos/201404/the-pernicious-decline-in-purpose-in-life-old-age
https://www.theladders.com/career-advice/when-its-out-of-your-control-trust-the-coping-strategy-of-a-master
All images compliments of https://www.pexels.com
For more articles by Virginia Tortorici, Click Here.
« View all posts