How To Beat the Winter Blues
If you can't escape the long winter months of Upstate New York, it's easy to fall into a funk.  This time of year proves especially challenging for older individuals.  The thought of navigating icy roads, snowy sidewalks and brutally cold wind can be daunting.  As a result of feeling trapped and isolated, depression can set in.  Here are some suggestions on how to avoid melancholy.
Stay Busy and Productive
There's nothing like staying busy to beat those winter blues.  Let's take a look at some simple but important tasks that should be done regularly: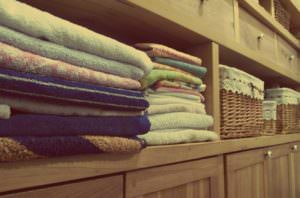 Let's get organized!  You'll feel better!
Toss your toothbrush – in fact, replace it every 3 months
Clean out your refrigerator and toss those old condiments and products that have expired
Clean your refrigerator shelves with hot water and a liquid detergent. You can always break this down into "small bites" by cleaning one shelf a day etc.
Replace your kitchen sponge
Ask someone to help you turn your mattress
While your mattress is off your bed, vacuum up the dust that is sure to accumulate especially on carpeted floors – you'll thank your allergies for that!
Clean out your bathroom cabinets and throw out items you that are no longer useful, but taking up space.
Clean out your linen closet. Do you really need all those old pillow cases and thread bare towels?
Don't forget your bedside stands. If you haven't used something in the past year, it's probably time to throw it out.
Take expired prescriptions to Clifton Springs Hospital and Clinic or any of Ontario County's medication drop box locations. Here's a link to guide you. https://www.substanceabusepreventioncoalitionofontariocounty.com/medication-drop-box-locations
Soak in the Light
Although sunshine is far from abundant in Upstate New York during the winter months, there are some things you can do to boost serotonin levels.  Eat a balanced diet and if you snack, try to keep it healthy
According to Dr. Drew Ramsey, (a psychiatrist and author ) the Mediterranean diet is especially beneficial for boosting happiness because omega-3 fats, vitamin B12, zinc, magnesium, and iron boost brain health while lowering inflammation. (See link below)
Get 7-8 hours of good sleep every night. If you must nap during the day, limit your naps to 20 minutes by setting an alarm.
Take a Vitamin D supplement with your doctors approval
Pull back your drapes and blinds and sit near a window for additional Vitamin D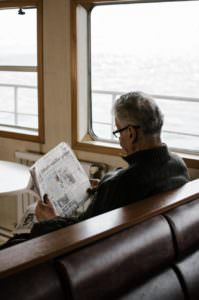 Bundle up and sit outside in the afternoon for a bit – if the weather is conducive.
Make time for hobbies, interests, and relaxation
Exercise
Maintain a positive attitude by socializing with positive peers.
For more information:
https://bigthink.com › drew-ramsey
https://www.wellandgood.com/good-advice/how-to-increase-serotonin/
Images courtesy of https://www.Pexels.com
« View all posts